Our Guide to Dog Whelping Boxes
Author: Vebo Pet Supplies Date Posted:19 August 2021


Dog breeding can be very hard work, but you can make it easier if you have the right equipment.
As pregnancy approaches, your female dog will often look for a comfortable and safe place to have her litter of puppies. For this reason, it's a great idea to use a whelping box prior to delivery to ensure that she's comfortable and secure with the space.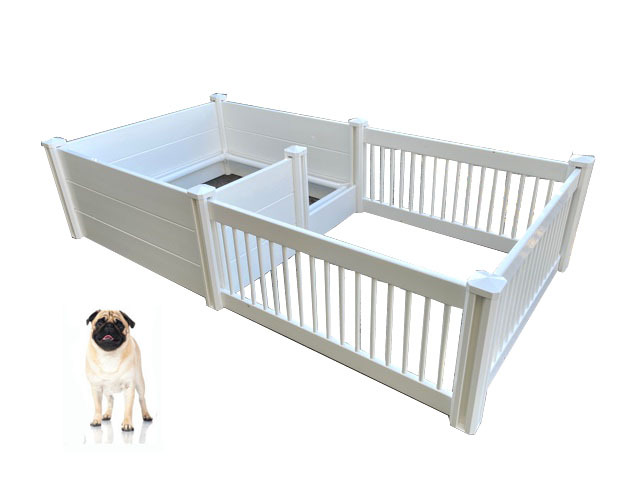 While it is true that dingos and wolves can do this without any help in the wild, a good whelping box setup and suitable bedding will make life a lot easier for you and your puppies.
Important Dog Whelping box Considerations:
The box should be large enough for the mother to freely move around in, but small enough that she can be in close proximity to her pups.
There should not be small gaps which newborn puppies can get their legs and head stuck in (they are very tiny), so using a wire crate or wire playpen may not be suitable.
The opening/door of the whelping box should include a step that your mother dog can step over to get out.
The opening/door step should be high enough that the pups cannot accidentally escape while mum isn't looking.
Crush bars are highly recommended. So the mother doesn't squash her pups against the sidewalls.
Puppies cannot regulate their body temperature that well, so heat lamps or heat pads will be very handy in the cooler months.
Whelping is generally rather messy, so avoid whelping boxes that cannot be cleaned easily (e.g. raw chipboard or MDF wood). A good bed that is easy to wash and keeping your puppies dry is also very important. Fleece vet bedding has always been the gold standard when it comes to whelping.
The steps above can help keep your mum healthy and safe. If your dog does experience any of the following symptoms, contact a veterinarian ASAP.
Fever
Foul-smelling vaginal discharge
Listlessness
Loss of apetite/vomiting
No interest in the puppies
Decreased milk production
Our range of VEBO whelping boxes include some great features to make this process easier and more comfortable for both breeders and dogs.
Some of the features of Vebo Whelping Boxes:
All plastic (PVC) construction so every single part can be washed in water
Adjustible door height
Comes in different sizes to suit different dog breeds
Integrated playpen (Whelping box can be used without playpen if needed)
Integrated crush rail to keep the puppies safe
Commercial grade PVC that is UV stable, tough and durable
99% of parts just slides into each other. No tools required.
Flat packed so you can pull it apart to save space when you don't need it
Size matching top quality vet bedding are available
We also stock heat pads which are perfect for using inside whelping boxes to maintain any fixed temperature between 27-54 degrees Celcius.
---
Leave a comment