Choosing the right dog crate


With a wide range of types and sizes of crates to choose from, it is important to know your purpose and choose a crate that suits your needs. Based on our experience, we have some tips to help you choosing the right crate.
Consideration #1: Where will you use the crate
Where and how you will use your crate will generally dictate what type of material the crate should be made of. If you will need to use the crate at different locations and move your crate around quite a lot, you should be looking for something that is both light-weighted and collapsible.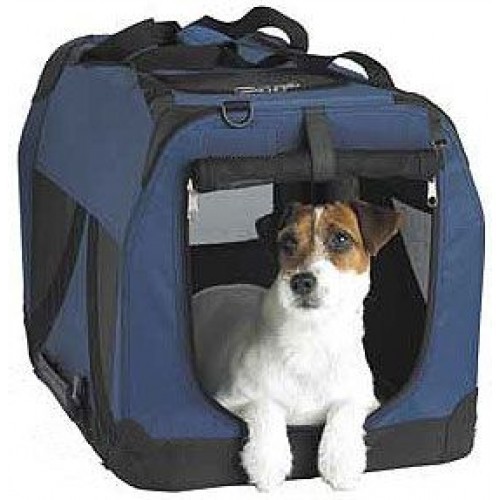 Soft crates made out of a metal frame and water resistant canvas are light in weight and folds almost completely flat, but they can be damaged easily by puppies so we normally recommend them after a dog is already crate trained.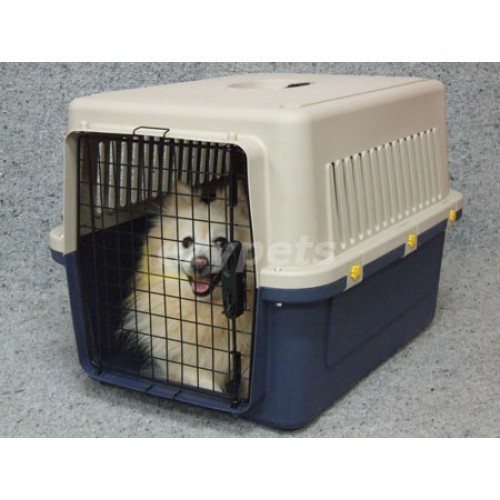 Plastic crates (or sometimes called airline crates) are slightly heavier and does not fold fully flat, but they are relatively chew and scratch proof so they are good for puppies that are not yet crate trained.
If you mainly use your crate at one location but may bring it to a holiday home or road trip just a few times a year, you could consider using a slgihtly heavier metal wire crate. They weight a bit more but since you only do a few trips a year, weight is not really a huge concern as they fold very flat.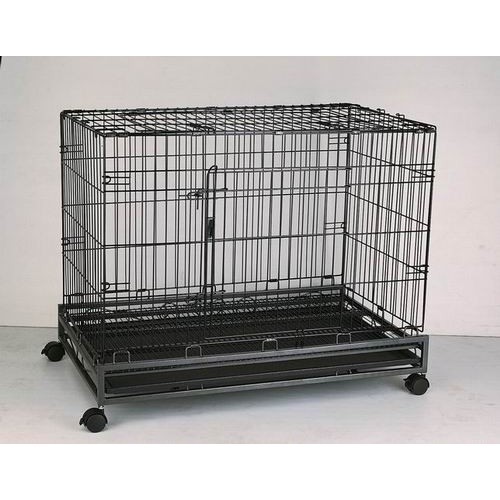 If your crate is going to be used solely at one location and you have no plans to travel with it on a regular basis, you can consider heavier and sturdier metal crates that come with wheels. Some of them require assembly using screws so they are not designed to be collapsed, but they often offer handy features such as self latching locks, floor mesh and wheels.
You can view our full range of crates at our Dog Cages and Crates section.
Consideration #2: How big is your dog
Obviously the bigger your dog is, the larger the crate needs to be. But you would also need to consider that with a bigger dog, you would also need a stronger crate. If your dog is not fully grown yet, you will also need to think about how big it will grow into so your dog doesn't outgrow the crate. We have a crate size guide by dog breed for your reference.
Consideration #3: How long you intend to keep your dog in the crate
In addition to a physical size limit, how long you intend to keep your dog in a crate should affect the size of the crate required. As a general rule of thumb, your dog should be able to lie flat, turn around and sit up straight in the crate.
It generally does not hurt to get the next size up, especially if you intend to contain your dog for longer periods. Unless you don't mind your dog urinating inside the crate, try not to get a cage that is too large where you dog can go to the toilet on one side and sleep comfortably on the other side (e.g. putting a Maltese in a German shepherd's crate).
If you are intending to buy a crate to toilet train your puppy, please refer to the Toilet Training/Housebreaking section for more details.