How To Make a Dog Crate More Comfortable
Author: Vebo Pet Supplies Date Posted:12 July 2019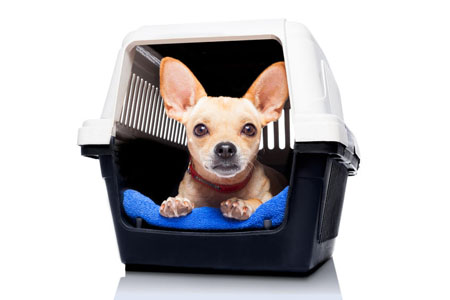 As more puppy owners are embracing the idea of crate training, more dogs grow up spending considreable amount of time in crates (but not locked up unhappily in a crate, there's a huge difference). Therefore it is worth the time and effort to make sure your crate is as comfortable as possible for your dog. So here are a few quick and easy ways to make your crate more cozy for your furry friends.
(1) Bedding
The base of a dog crate is generally a plastic tray. Cold and hard. So obviously putting a good bed inside the crate will instantly make a huge difference. Generally speaking, you should get a bed that is as fitted to the crate as possible. That way the bed does not slide or move around too much, plus it also helps to prevent your dog from playing / chewing on the bed. At Vebo, we custom-trim ProFleece vet beds to fit our range of collapsible dog crates, this particular type of bedding has rubber strips all over the back so it grips the plastic tray insanely well. Plus there is nothing for the dog to grab or bite at the top, making it one of the harder beds to chew on.
(2) Crate cover
For those who like to leave their crate on the deck or balcony, adding a cover over the crate would provide instant wind and rain protection. Even though your crate is undercover, rain can still come sideways during bad weather and windy night in winter could be really cold at night. Most people can make their own cover from old blankets or tarps, but a ready made dog crate cover that's waterproof, has window/door flaps in the right place and fits perfectly is not a bad option if you don't have the time/skill to make your own.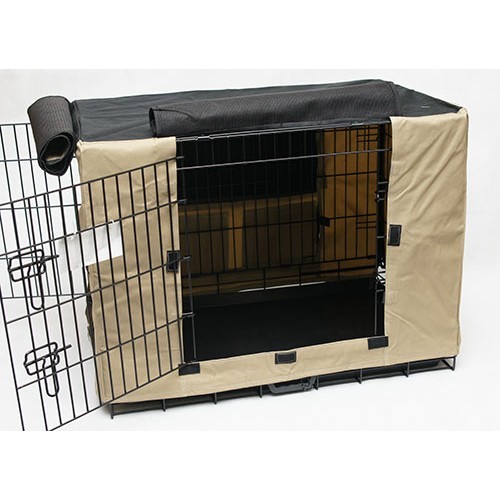 (3) Clip-on water bowls and fans
If you plan to travel with your crate, it may be a good idea to add a clip-on water bowl or fan to the crate for longer trips. Since you have a nice soft bed on the bottom already, you cannot really put a water bowl at the base as it may not sit flat so the water might tip easily, so one that attaches to the side walls is essential. On a hot day, it's also a good idea to attach a little battery powered fan to the outside so your dog doesn't overheat.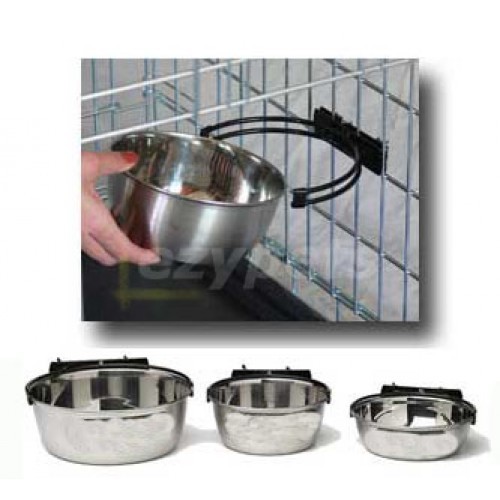 (4) Integrate a crate into your living space
Perhaps nothing is more desriable for a dog than being around its owners as much as possible. It doesn't matter if you build the most impressive palace for your dog in the corner of your backyard, we can safely bet your dog would trade that for a smelly rug in the kitchen floor any day. So the best thing you can possibly do to a crate is turn it into a piece of your furnitire, as a side table on the TV lounge or a bedside table. It's not that hard to build a frame around a dog crate yourself, but if you aren't too confident with that, we also sell a timber frame that converts your dog crate into a table!
---
Leave a comment