Buying a puppy in Australia
Author: Vebo Pet Supplies Date Posted:1 February 2017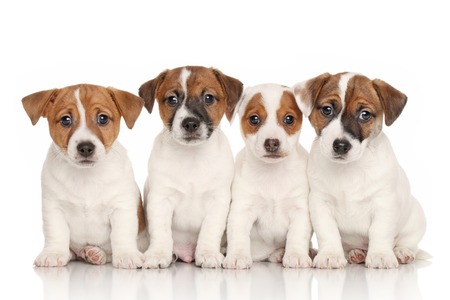 Ocassionally we would get phone calls asking if we sell puppies (of course we don't), the callers would tell us they have been calling every local pet shop and no one sells puppies. I guess for people who have never owned a dog and don't know friends who have dogs, it could be extremely confusing when it comes to finding a puppy. After all, before we had internet, the most common way to get a puppy is probably from a local pet shop.
Nowadays. most people don't buy puppies from pet stores becuase the dogs very often come from puppy farms. "Puppy farm" is a generic term to include all the dodgy non-registered breeders who only cares about maxmising profits. This means they might not give female dogs enough time to recover properly in between litters, raising dogs under inhuman conditions, using dogs with known genetic problems for breeding. So new owners would often see health or temperment issues later down the track.
Here are two ways how smart buyers get a puppy in Australia:
(1) Registered breeders
With the Internet, now you can search and find registered breeders for a particular breed at websites such as Dogzonline. Good breeders do not have too many litters each year, and when there are a lot of local buyers going after a few dogs, the prices go up, especially around x'mas. Don't limit your research within your local state, sometimes it is actually cheaper to buy a puppies from another state and fly it to your city.
If you are not sure which breed you want, you can go to a local dog show (try to find a larger one, rather than a small breed specific one) where many breeders would attend with their dogs, you will be able to meet different breeds and their breeders, get expert advice about a particular breed. If you are lucky, you may even find a breeder who are expecting puppies and may have 1 or 2 avaialble for sale.
(2) Adopting a rescued dog
Pure breed puppies from a good breeder can be very expensive and often there is a long wait. If you are not too concerned about a particular breed or whether it's a pure breed, you can find hundreds of dogs that desperately need a home on websites such as petrescue.com.au. Rescued dog doesn't mean the dogs are anti-social or dangerous, dog rescue groups put in a lot of effort to socialise and train these neglected dogs so that they can become friendly family pets. At the same time, you are also saving a life as perfectly friendly dogs are killed every week because they can't find a new owner.


*** TIP ***
While you are not sure about which breed you would like to get, you can go to the most popular off-leash dog park in your city. There you will likely find most of the common breeds out there, you can play with the dogs and even speak to the owners about the temperment of the breed, grooming requirements etc.
---
Leave a comment