5 Must Go Places With Your Dog in Sydney
Date Posted:4 September 2015


5 places you should at least go with your dog once in Sydney
Pets are quite lucky here as most places in Australia are relatively pet-friendly, so you will never run out of places to travel with your dog. For those in Sydney, here are 5 places you should at least go with your dog once (or as many times as you want). If you have not been to some or all of them, you and your dog are missing out big time.
(1) Hawthorne Canal Reserve, Leichhardt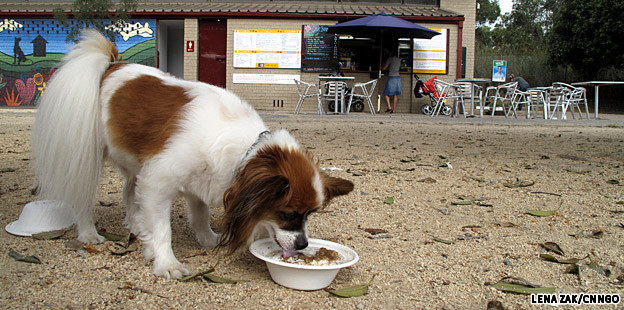 Most dog owners in the local area should know this place really well, we reckon this is probably THE most popular unleash park in all of Australia. Even if you don't live locally, it's worth driving there on a Sunday morning at least once. What so special about this place is the amount of dogs and the variety of breeds you will see there. We actually tell a lot of people who are considering buying a puppy to go there to check out the different breeds, because there is no better place that will showcase almost every popular dog breeds available, plus you are able to play with them and talk to real owners.
(2) The RSPCA Million Paws Walk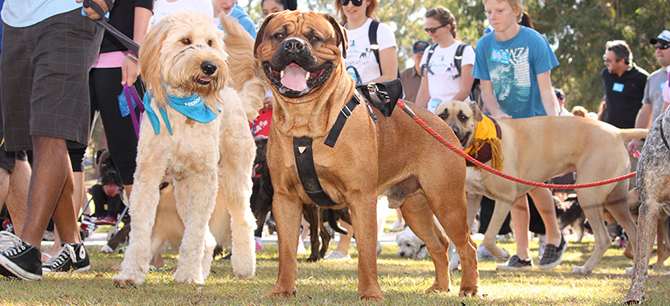 Not very often will they close off streets and roads to let people walk their dogs with thousands of others! Plus this is a fundraising event for the RSPCA to fight animal cruelty, so it's all for a good cause plus a lot of fun for you, your family and your dog.
(3) Bondi to Coogee Walk
As a Sydney resident, I guess you should do the Bondi to Coogee walk at least once with or without a dog. The stunning views and the fresh air would make you almost forget you are still in Sydney! Being able to enjoy all of this with your dog and both getting plenty of exercise just make it even better.
(4) Silver Beach, Kurnell
There are many dog-friendly beaches in Sydney, but our personal favorite is Kurnell because it feels more open and less crowded than other popular ones like Sirius Cove in Manly. Just remember to bring a towel for your dog!
(5) Centennial Park
Approx half of Centennial Park is off-leash (43% to be exact), so if you live close to the city, it's hard to beat 154 hectares of off-leash area in one park! It's just pure pooch paradise and only a few kilometres away from the Sydney CBD!
---
Leave a comment